Sale!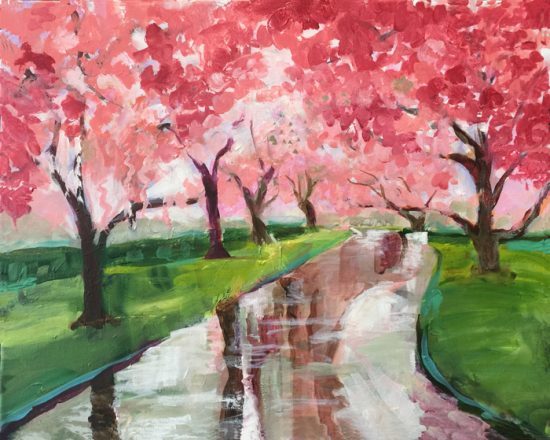 Chelsea's Bachelorette Party
In stock
PRIVATE PARTY
* CHELSEA'S BACHELORETTE PARTY *
Sunday, November 5th at 7 pm
Painting: "After the Rain"
(the painting will be done in fall colors!)
* * * * *
Guests of "Chelsea's Bachelorette Party" (private party) will have a colorfully good time when gathering to paint, pARTy, and CELEBRATE at Vino & Vango's beautiful art studio, located at 236 Main Street in Springfield, Oregon.
Your skilled instructor will guide you throughout your painting adventure, giving you tips and tricks while strengthening your confidence. When the painting is complete, you get to take with you ~ your very own Masterpiece… and an Artist is Born!
* Relax * Sip * Laugh * Paint *
Bring your favorite snacks and party refreshments, such as seltzer, juice, tea, appetizers, wraps, cake, et cetera… And/or wine, beer, and hard cider, of course! (Those consuming alcohol must be at least 21 years of age.) Due to OLCC regulations, please allow us to open and pour any adult beverages for you. We are happy to do this!
We supply ice for chilling drinks, napkins, paper plates, cups, utensils, bowls for chips, tongs for… whatever tongs do, (?) and so on. We'll do our best to accommodate your party's specific needs, just ask us.
See you at the pARTy!
Only logged in customers who have purchased this product may leave a review.
Event Details
Date: 5 November 2017
Start time: 19:00
End time: 21:30
Venue: Vino and Vango
Phone: 541-505-9943