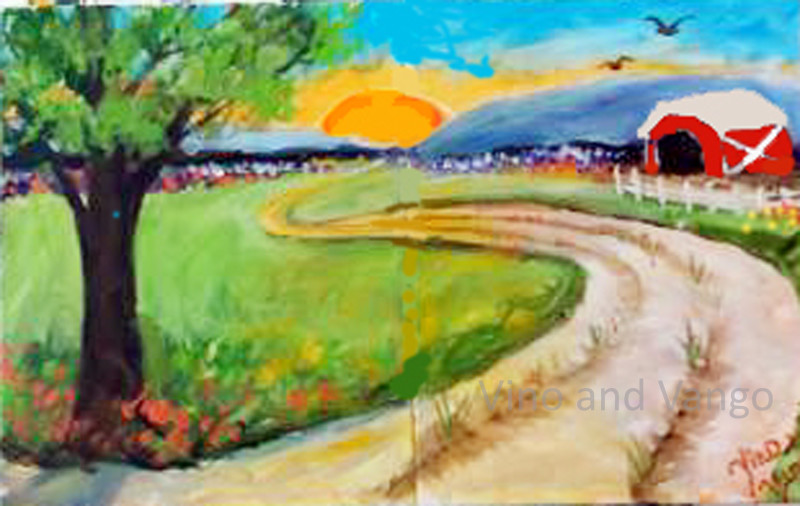 Lowland Country Scene
Join us to paint the springtime favorite, "Lowland Country Scene", Tuesday March 28th, from 6 – 8:00 pm!
. . . . . . . . . . .

Vino and Vango's charming "Lowland Country Scene" will look GREAT and add a little something to any room you choose… Or, make it a fantastic, unique gift for a friend or family member!
We will guide you all the way through – don't worry, it's so much easier than you think~! Canvases are lightly sketched to help you out; leaving plenty of blank spaces for your own creative input. Our instructors know just how to make sure you're comfortable and knowledgeable … painting your very own masterpiece!
Bring food, wine, beer as you wish … Our instructor will be taking time to pour your beverages for you, too.
Come join the fun – We'll see you there!
Hey, don't forget… We have gift certificates available online! Just click here → GIFT CERTIFICATE! You could also stop by our studio to say hi, and pick one up while you're here.
Event Details
Date: 28 March 2017
Start time: 18:00
End time: 20:00
Venue: Vino and Vango
You may also like…