Sale!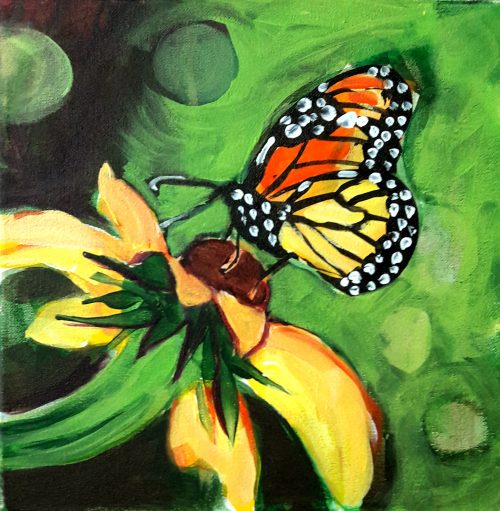 Sunflower & Monarch
In stock
* Public Class *
"SUNFLOWER & MONARCH"
Sunday, August 6th, 3 – 5 pm
.

..Special $30 August Sundays!
A sweet summer sight… A colorful monarch butterfly dips in to a yellow sunflower. Capture it on Sunday, August 6th at 3 pm!
We will guide you all the way through – don't worry, you're in good hands~! Our instructors know just how to make sure you're comfortable and knowledgeable, painting your very own masterpiece. There'll even be guidelines sketched on your canvases in preparation for your arrival as needed. You'll be learning brush stroke and color technique as you shade and hue your very own "Sunflower & Monarch".
Bring your own snacks, sodas, juice, wine, cider, beer as you wish. …Our instructor will be taking time to open and pour adult beverages for you, too.
All ages are welcome!
Come and join the fun – We'll see you there!
Event Details
Date: 6 August 2017
Start time: 15:00
End time: 17:00
Venue: Vino and Vango
You may also like…